Waspaloy Project
People often ask how thick we can cut with our waterjet, and it's hard to know how to answer them, because the truth is that the slower you run your machine, the thicker you can cut. So, if you can figure out a way to get the material under your cutting head, you can cut through pretty much anything. The thickest material we've ever cut...
Waspaloy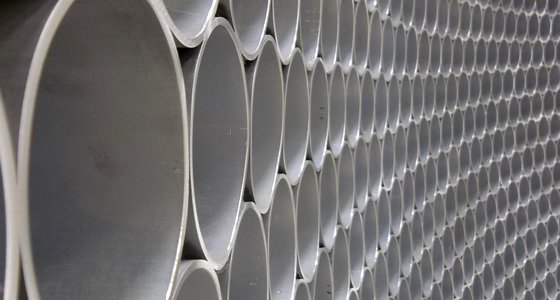 Tube Sculpture - Artist Emil Lukas
This unique art sculpture by Emil Lukas was built right here in our shop. The sculpture is 8'-9" tall x 12' wide, and contains over 600 aluminum tubes. The tubes are touching in the back of the sculpture and spaced apart in the front with waterjet cut spacers, which forces the tubes into a spherical arrangement. The result is basically a very large...
Tube Sculpture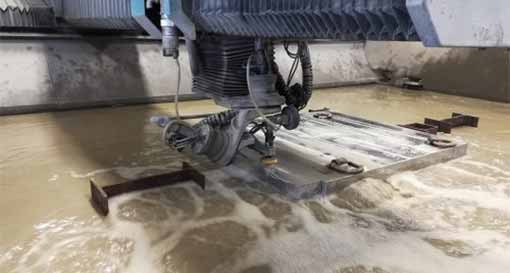 Waterjet Cutting 18-Inch-Thick Stainless Steel
For this project, Strahman Valves needed a vendor capable of waterjet cutting 18-inch-thick blocks of type 316 stainless steel, weighing 8,300 lbs each. Accurately cutting metal of that thickness is uncommon in the waterjet industry, so AquaJet Services reconfigured a waterjet machine and did test cutting in order to meet the requirements of the project.
Waterjet Cutting 18-Inch-Thick Stainless Steel