About Us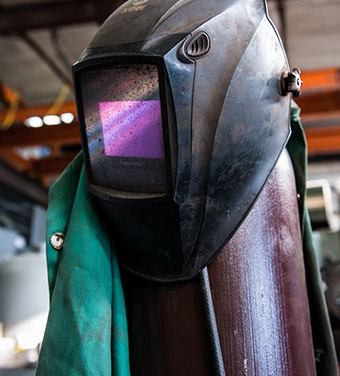 AquaJet Services is a custom waterjet cutting and fabricating business located near Reading, in Berks County, Pennsylvania. We are happy to be able to serve local customers in the Greater Reading and Lehigh Valley regions, but we also have many customers spread throughout Eastern Pennsylvania, New York and New Jersey.
Biography
AquaJet Services is a family-owned business. The owner, Ruben Nolt, has over 30 years of fabricating experience. In 1985, he decided to give up farming and try his hand at welding instead. He started East Penn Welding with nothing more than a MIG welder, a few shop tools, and a small farm shop, yet it quickly proved to be a success. He sold it 15 years later as a well established business with a good reputation. After spending 5 years in other pursuits, he decided to get into the fabricating business again, together with his sons, and to have waterjet cutting be at the core of the business. In 2005, AquaJet Services opened its doors, and it has since grown to become a reputable company with a large customer base in a variety of industries.
In 2022, AquaJet Services bought an industrial property in the Reading area with over 32,000 sq. ft. under roof and moved the entire business to the new location. The move has resulted in great efficiency gains and has opened up new possibilities for expansion.
Mission Statement
At AquaJet Services, our goal is to provide excellent service and workmanship, to always get jobs done on time, and to be honest and fair in everything. We are a conservative Christian company that values integrity more highly than gain. However, we do occasionally make mistakes. In cases where we deliver an unsatisfactory service or product, we sincerely apologize and are committed to doing our utmost to repair the error and restore trust.