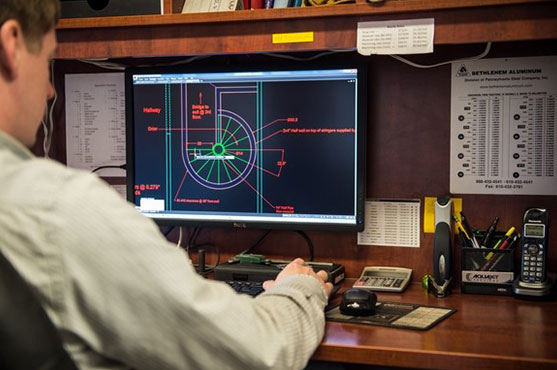 AquaJet Services can provide the design services you need whether you have only an idea in your head or are in need of a complete set of drawings that are ready for construction. We are very proficient in the use of our 2D and 3D design programs, and can quickly create simple sketches as well as complex 3D models and assemblies. Almost every job that we do involves CAD in some way. Even on jobs that wouldn't necessarily require CAD, the construction process can often be streamlined by solving problems through digital prototyping before the job evergets out to the shop.
Creativity
While we don't claim to be engineers, we do have extensive hands-on experience
and can provide creative and practical solutions that work in the real world as well
as on the screen. We believe in collaboration and brainstorming as an effective
way to solve problems.