Fabricating
AquaJet Services does a lot more than just waterjet cutting! We are also a full-scale fab shop with the necessary tools and skills to take care of all of your fabricating needs.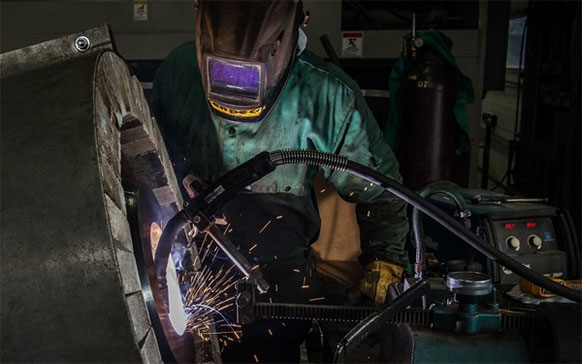 Welding
We have skilled welders on staff, and regularly weld carbon steel, stainless steel and aluminum with MIG and TIG welders. We also have a hot spray welder for repairing hydraulic lines and cast iron. We are confident that you will find our weldments to be top-quality. Much importance is also placed on making welds that are not only strong, but also beautiful. Our welders are taught that it doesn't take any longer to make a weld look good.
Cutting
In addition to our waterjets, we also have a 12' x 1/2″ shear, an 18″ x 20″ vertical bandsaw, a 50 ton ironworker, and a 6' x 12' CNC oxy-fuel torch.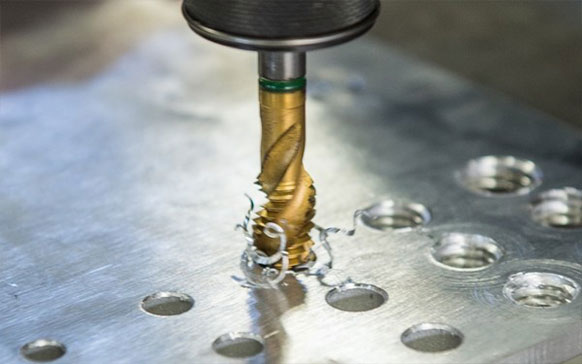 Tapping
We have a pneumatic tapping arm for drilling and tapping holes. In many cases, we can even waterjet cut holes accurately enough to be tapped. This provides a very cost effective way to accurately drill and tap holes into plates that would be much too large to be done in a milling machine.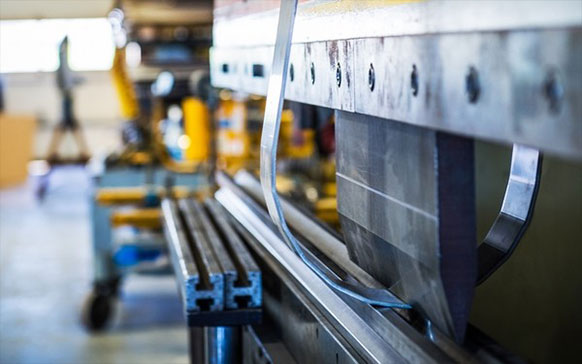 Forming
We have a 12' x 250 ton CNC press brake for precision sheet metal forming as well as several different metal rolls for roll forming. When combined with the accuracy of our waterjets, we can form sheet metal parts very precisely.
Beveling
If you're weary of spending days grinding weld bevels with an angle grinder, let us do it for you with our Trumpf beveler. It is equipped with a lower speed which enables it to be used for cutting bevels in stainless steel and high tensile applications. It's even capable of beveling inside circles.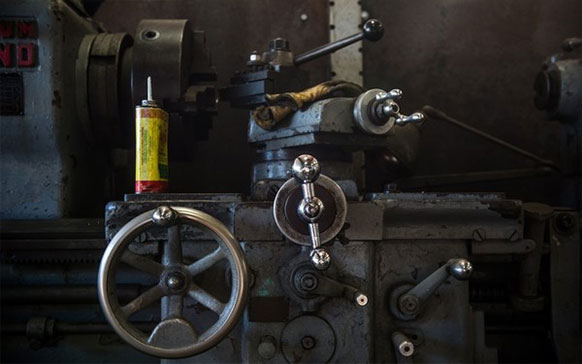 Machining
Although we don't claim to be a machine shop, we do have a milling machine and two lathes. We also work very closely with a local machinist with over 35 years of experience who has a CNC milling machine and a lathe, and who comes in and runs our machines when needed.